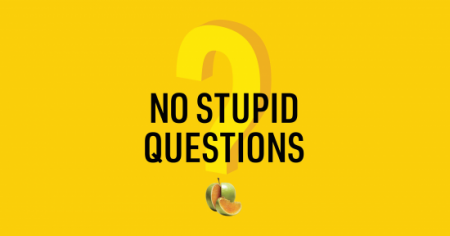 Additionally: why can we pad our speech with a lot filler language? 
*      *      *
Related Analysis & References
Right here's the place you'll be able to be taught extra in regards to the individuals and concepts on this episode:
SOURCES
RESOURCES
"So, Um, How Do You, Like, Stop Using Filler Words?" by Christopher Mele (The New York Instances, 2017).
"Voice-Specific Effects in Semantic Association" by Ed King and Meghan Sumner (Cognitive Science, 2015).
"Effects of Phonetically-Cued Talker Variation on Semantic Encoding" by Meghan Sumner and Reiko Kataoka (The Journal of the Acoustical Society of America, 2013).
"When and Why Did People Start Saying 'Um'?" by Arika Okrent (Psychological Floss, 2013).
"A Brief History of the Teleprompter" by Joseph Stromberg (Smithsonian Journal, 2012).
"Inequality at Work: The Effect of Peer Salaries on Job Satisfaction" by David Card, Alexandre Mas, Enrico Moretti, and Emmanuel Saez (American Economics Evaluate, 2012).
"Relative Deprivation: A Theoretical and Meta-Analytic Review" by Heather J. Smith, Thomas F. Pettigrew, Gina M. Pippin, and Silvana Bialosiewicz (Character and Social Psychology Evaluate, 2011).
"Making Things Hard on Yourself, but in a Good Way: Creating Desirable Difficulties to Enhance Learning." by Bjork, Elizabeth Ligon and Bjork, Robert A. (Psychology and the Actual World: Essays Illustrating Elementary Contributions to Society, 2011).
"The Hidden-Zero Effect: Representing a Single Choice as an Extended Sequence Reduces Impulsive Choice" by Eran Magen, Carol S. Dweck, and James J. Gross (Psychological Science, 2008).
Um. . .: Slips, Stumbles, and Verbal Blunders, and What They Mean by Michael Erard (2008).
"The Native Language of Social Cognition" by Katherine D. Kinzler, Emmanuel Dupoux, and Elizabeth S. Spelke (Proceedings of the Nationwide Academy of Sciences of america of America, 2008).
"Neighbors as Negatives: Relative Earnings and Well-Being" by Erzo F. P. Luttmer (The Quarterly Journal of Economics, 2005).
Character Strengths and Virtues: A Handbook and Classification by Christopher Peterson and Martin Seligman (2004).
"Big-Fish–Little-Pond Effect on Academic Self-Concept: A Cross-Cultural (26-Country) Test of the Negative Effects of Academically Selective Schools." by Herbert W Marsh and Package-Tai Hau (American Psychologist, 2003).
"Is More Always Better?: A Survey on Positional Concerns" by Sara J. Solnick and David Hemenway (Journal of Financial Habits & Group, 1998).
EXTRAS